Joyful
Cake & Flower shop application
Joyful is a Qatari confectionery store whose job is to sell flowers, snacks, chocolates and cakes.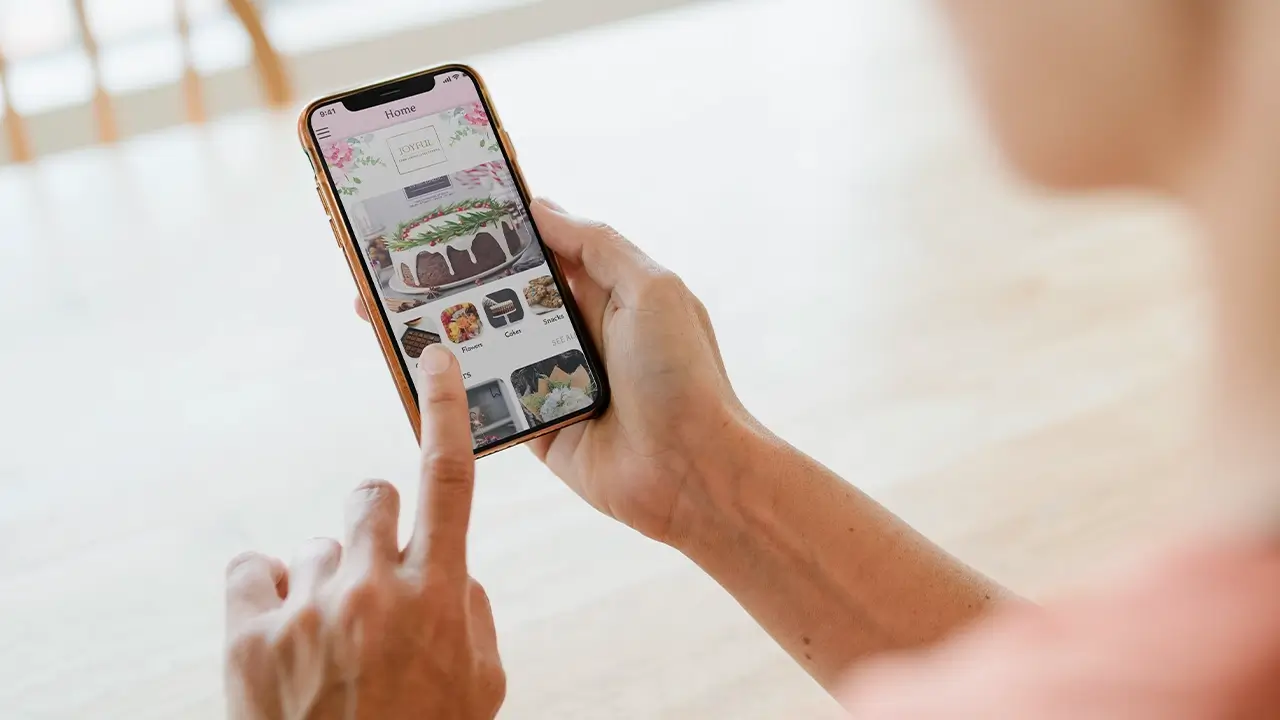 Challenge
The main challenge of this project was the feature of product customization, which means a user can manipulate his own product. Our client's concern about the safety and the time of the delivery made us another challenge, to develop another app for the drivers.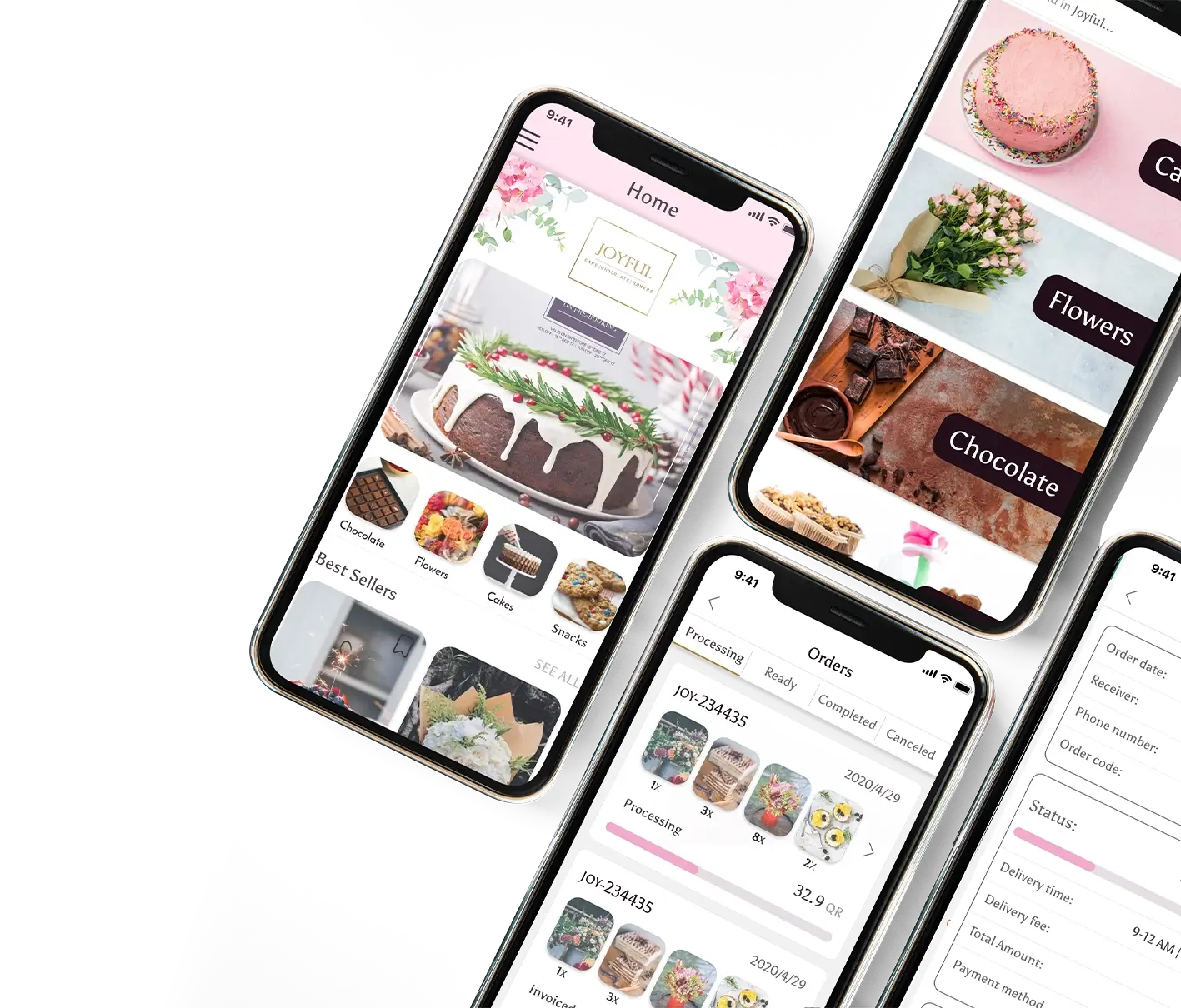 Gift delivery
The user can send their customized product as a gift. For example, suppose they give you an entirely personalized cake and bouquet as a gift. It is lovely.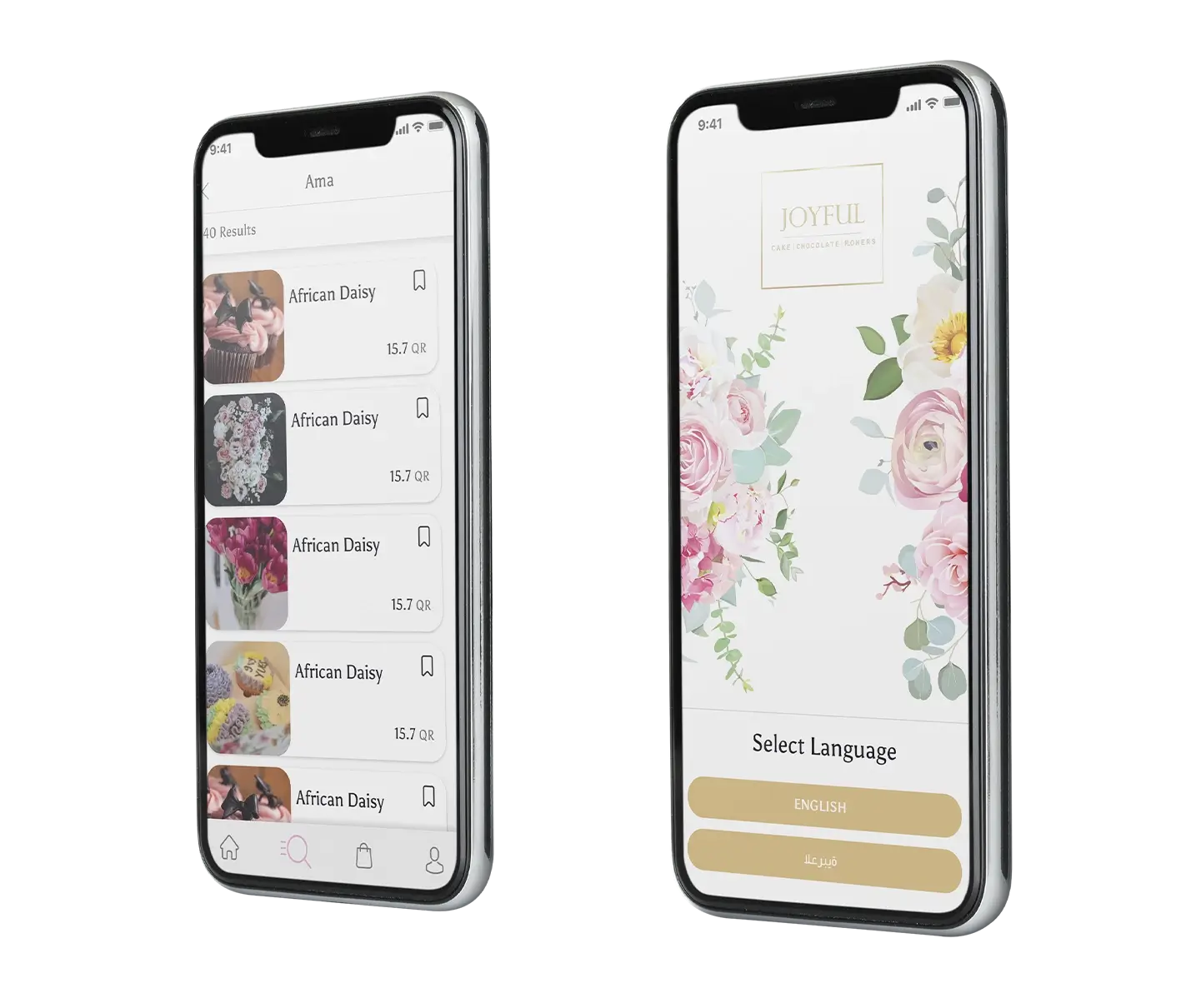 Delivery time
The time, place, and person receiving the order can be changed according to the user's taste.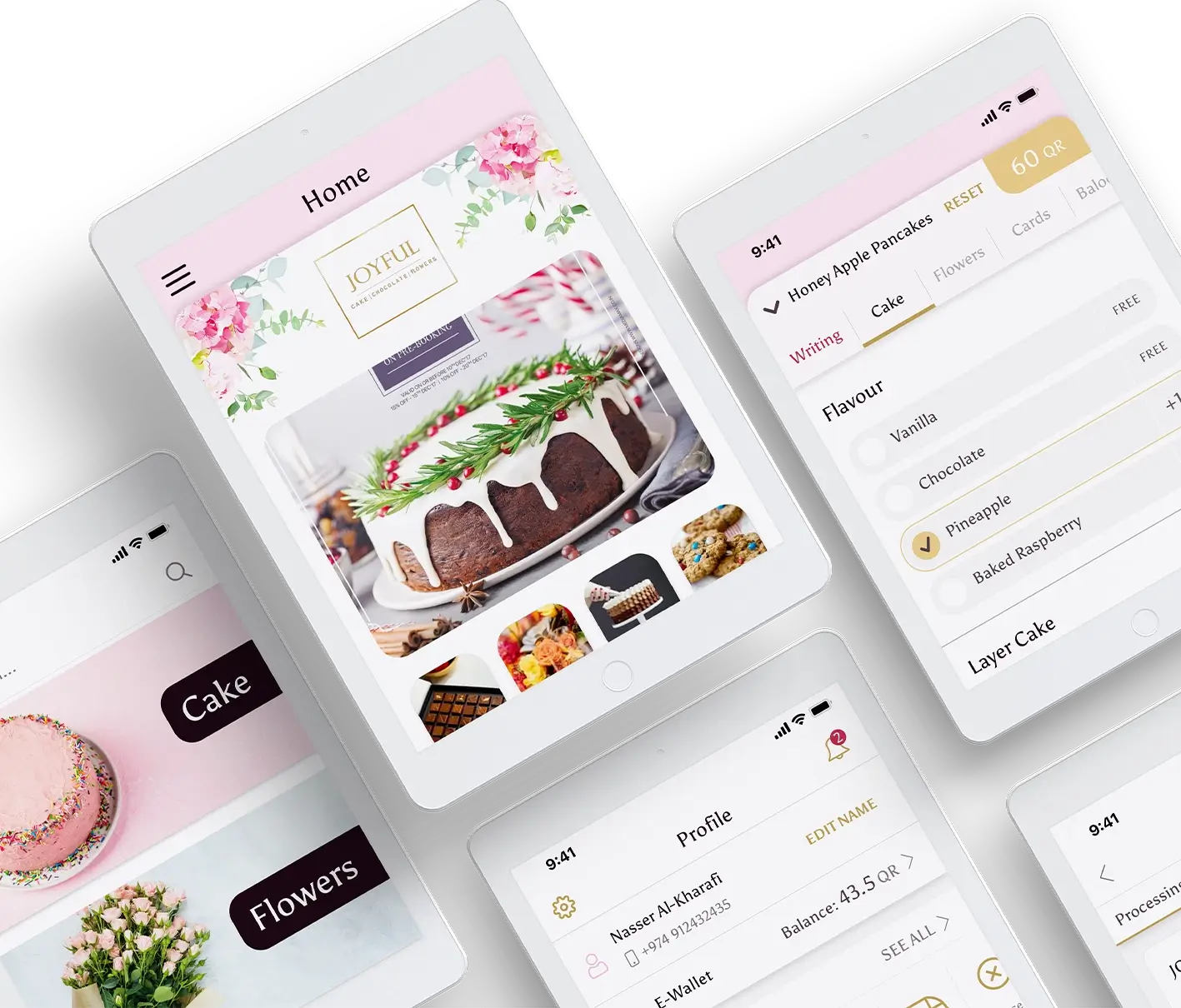 Stylish app
This application has been designed with the latest design trends and has provided an excellent environment for the user.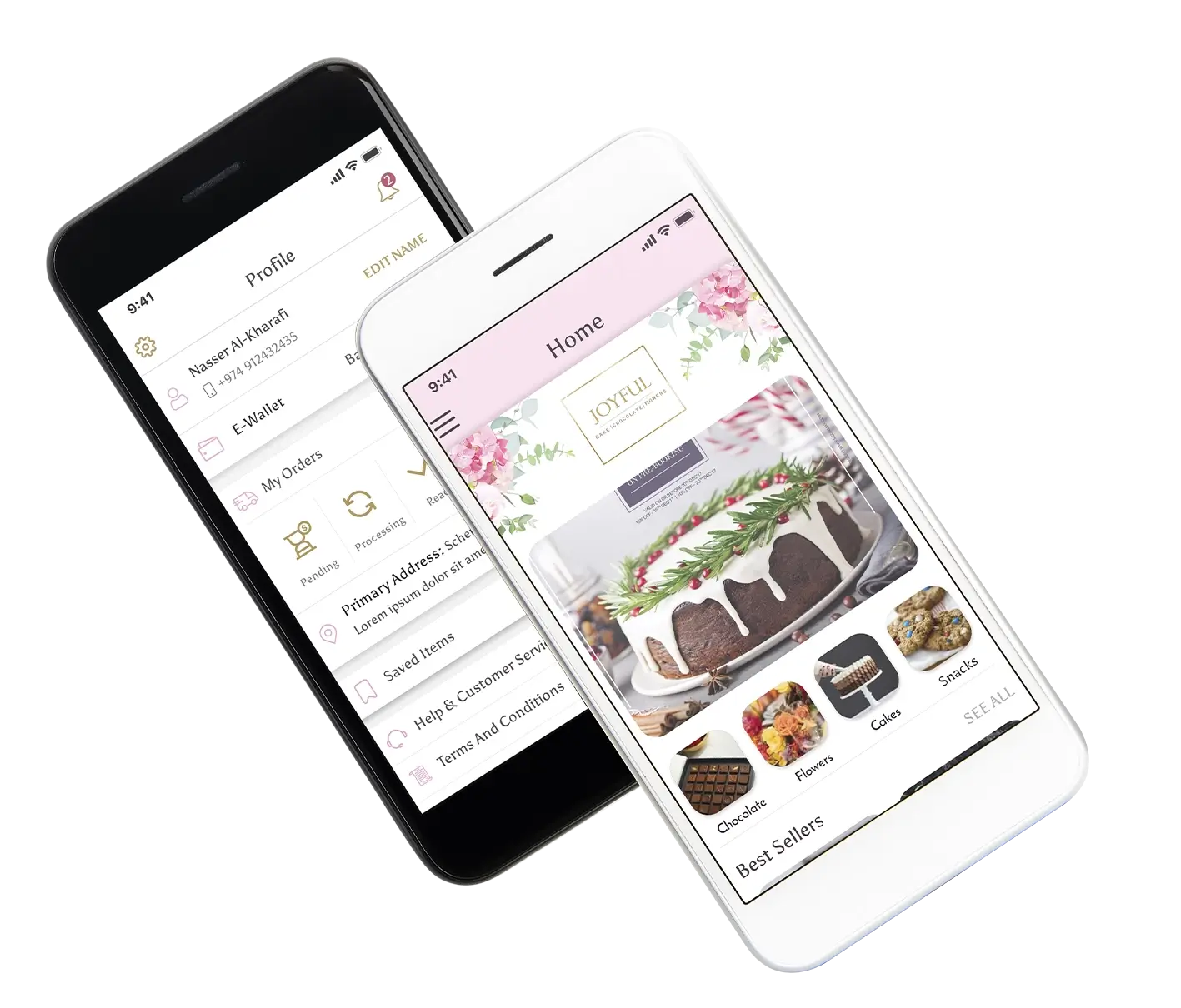 Language
This application can be used in both Arabic and English