Zahra Farm
Agricultural application
Buy organic products Rent plots for planting Visit greenhouses and rent huts
Booking huts
The biggest challenge of this application was that users had to enter their personal information, including height, weight, gender, etc. Then, based on that, the system will automatically suggest some packages.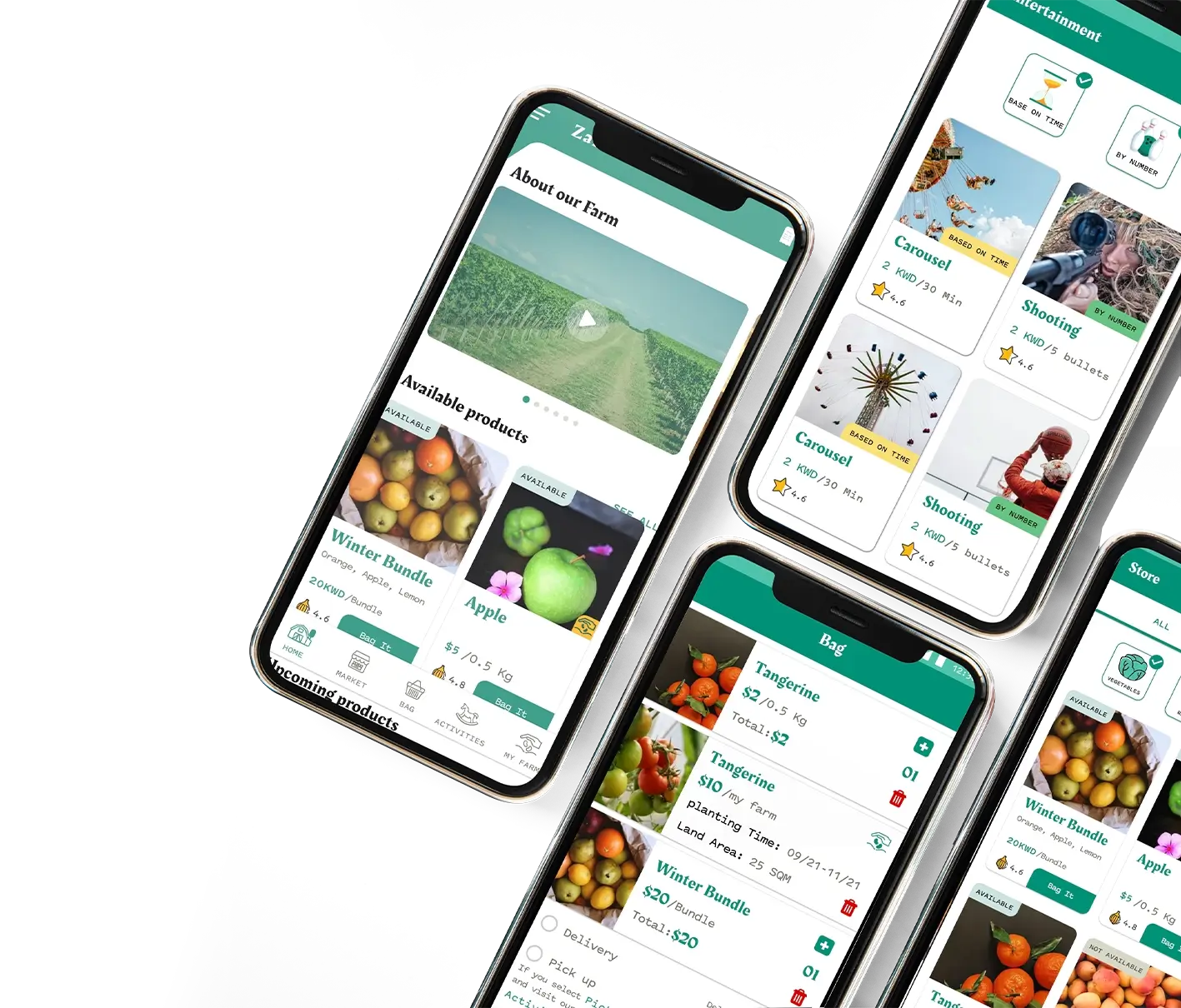 Plot Rental
Rent a plot, plant agricultural products, and follow the stages of growth, all through Zahra Farm application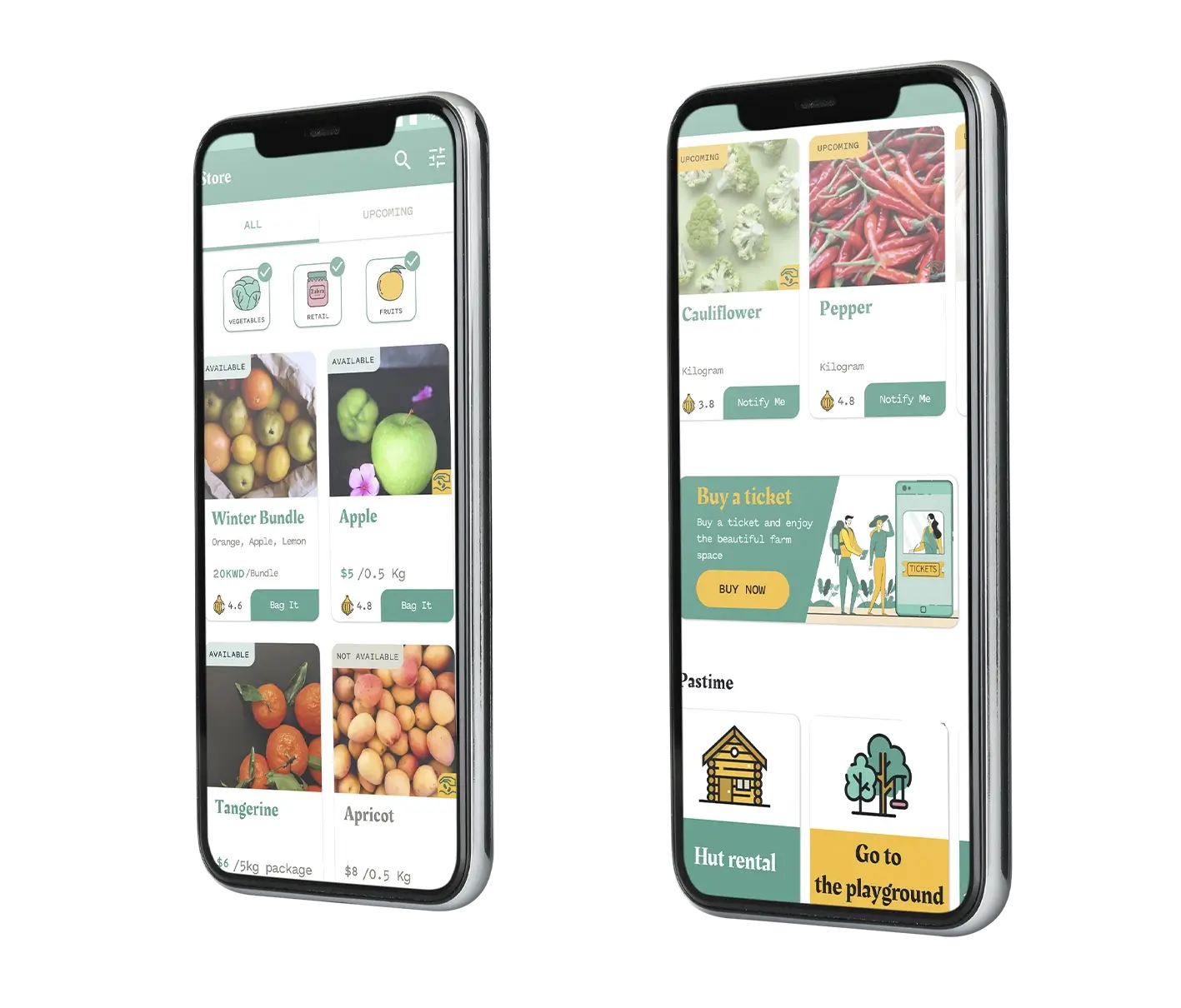 Activities
the ability to buy tickets for entertainments through the app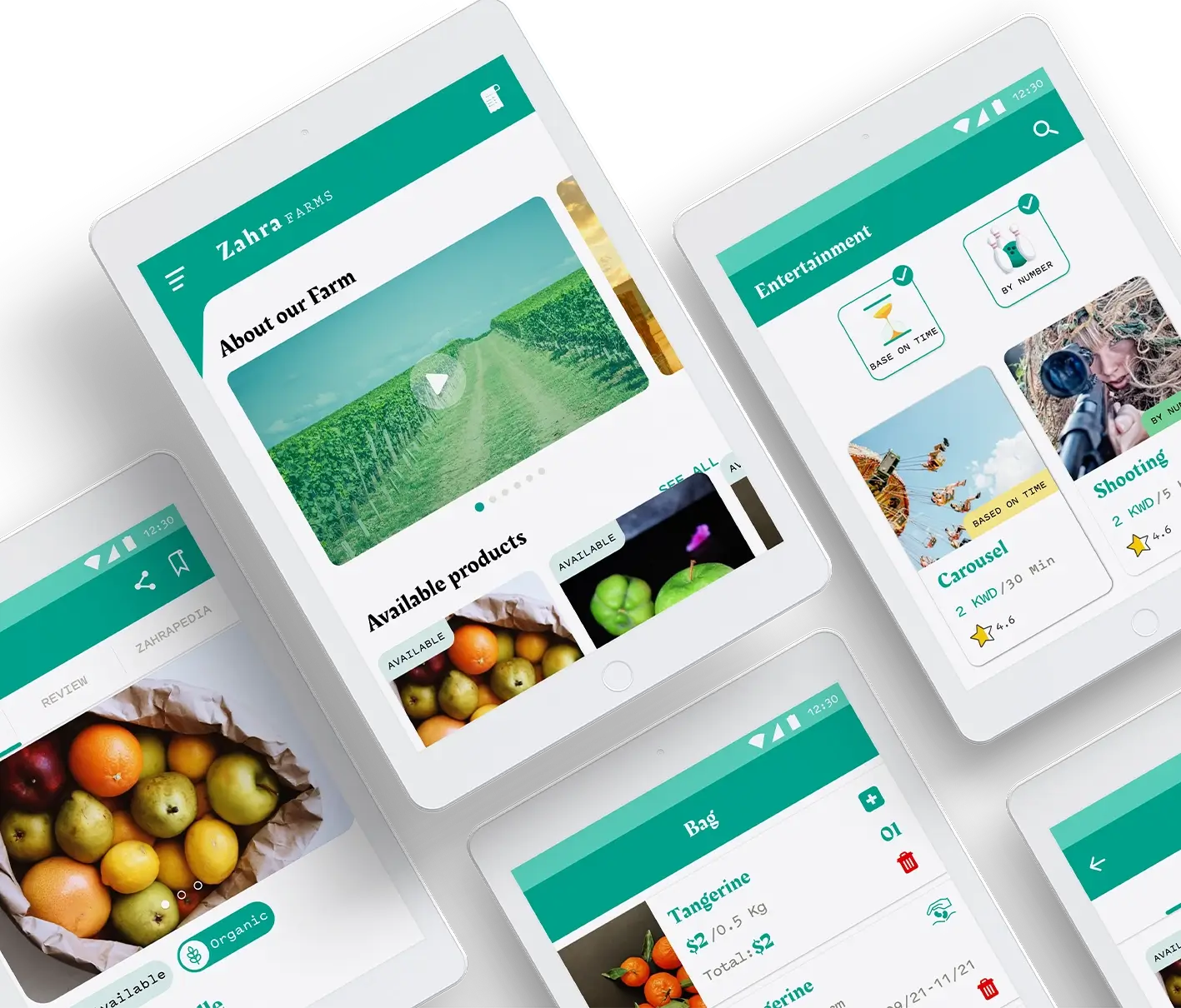 Stylish app
This application has been designed with the latest design trends and has provided an excellent environment for the user.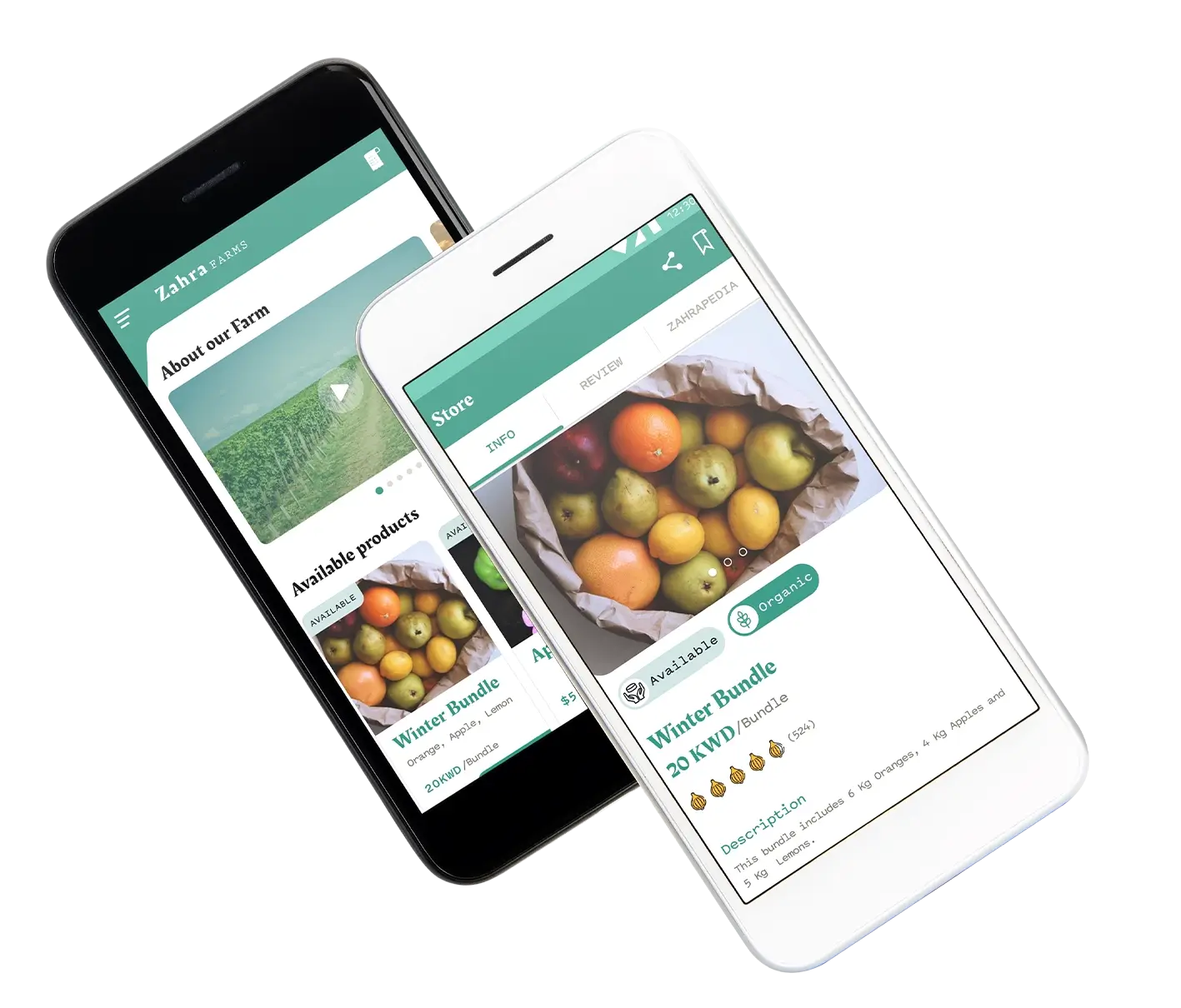 Language
This application can be used in both Arabic and English
Zahra Farm application download
You can download Zahra Farm application or visit its website from here: https://zahra.farm/