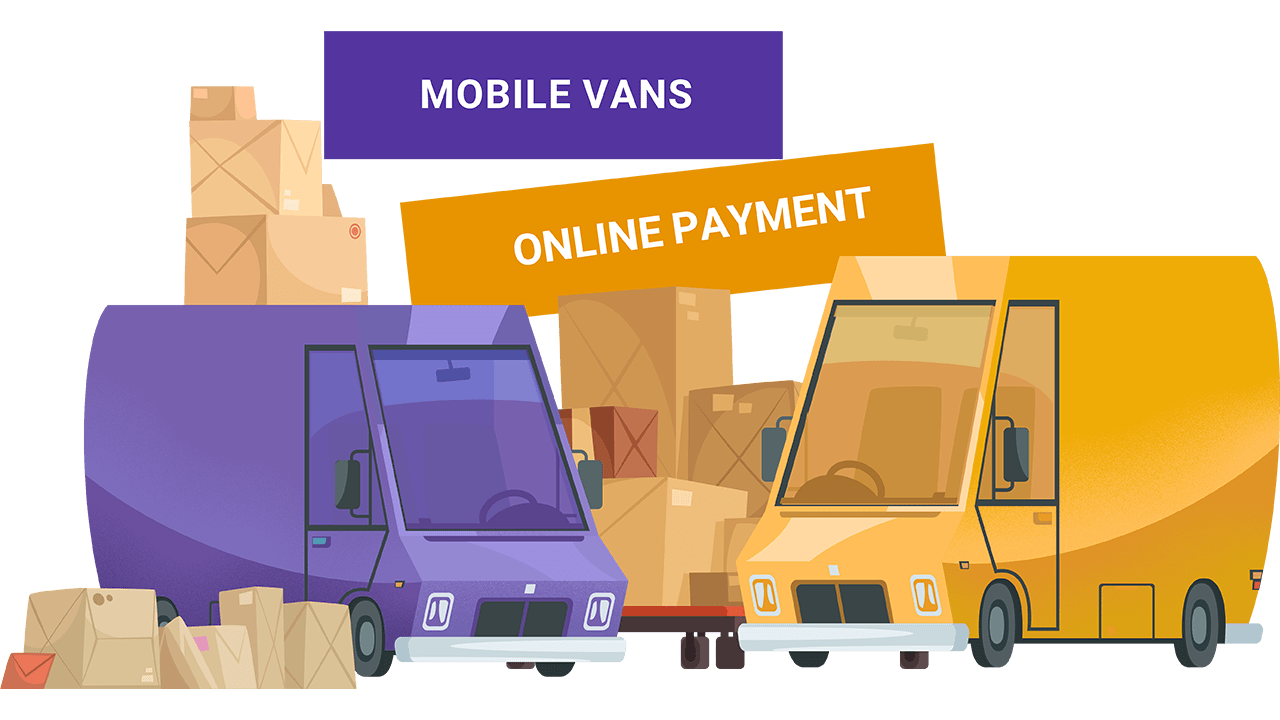 Kanii
Sell by truck application
Kanii is a Company for the mobile vans that provide some services for the customers.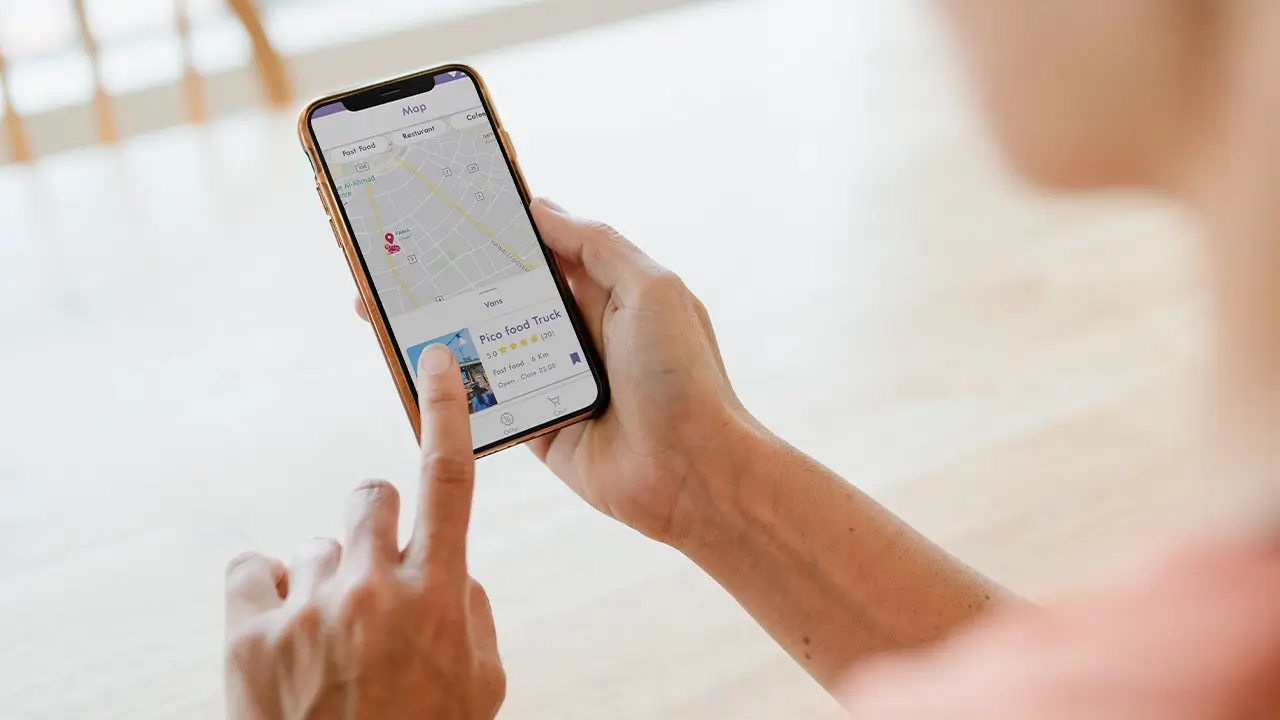 Challenge
What our client requested for his business, was an application for the mobile vans with the following features: •PARK REQUEST (request a van for services in a specific location) •ONLINE PAYMENT •CHAT AND CONVERSATION •POSSIBILITY OF TRACKING •SPECIAL ORDER •SATISFACTION RATE (request goods or services with special features).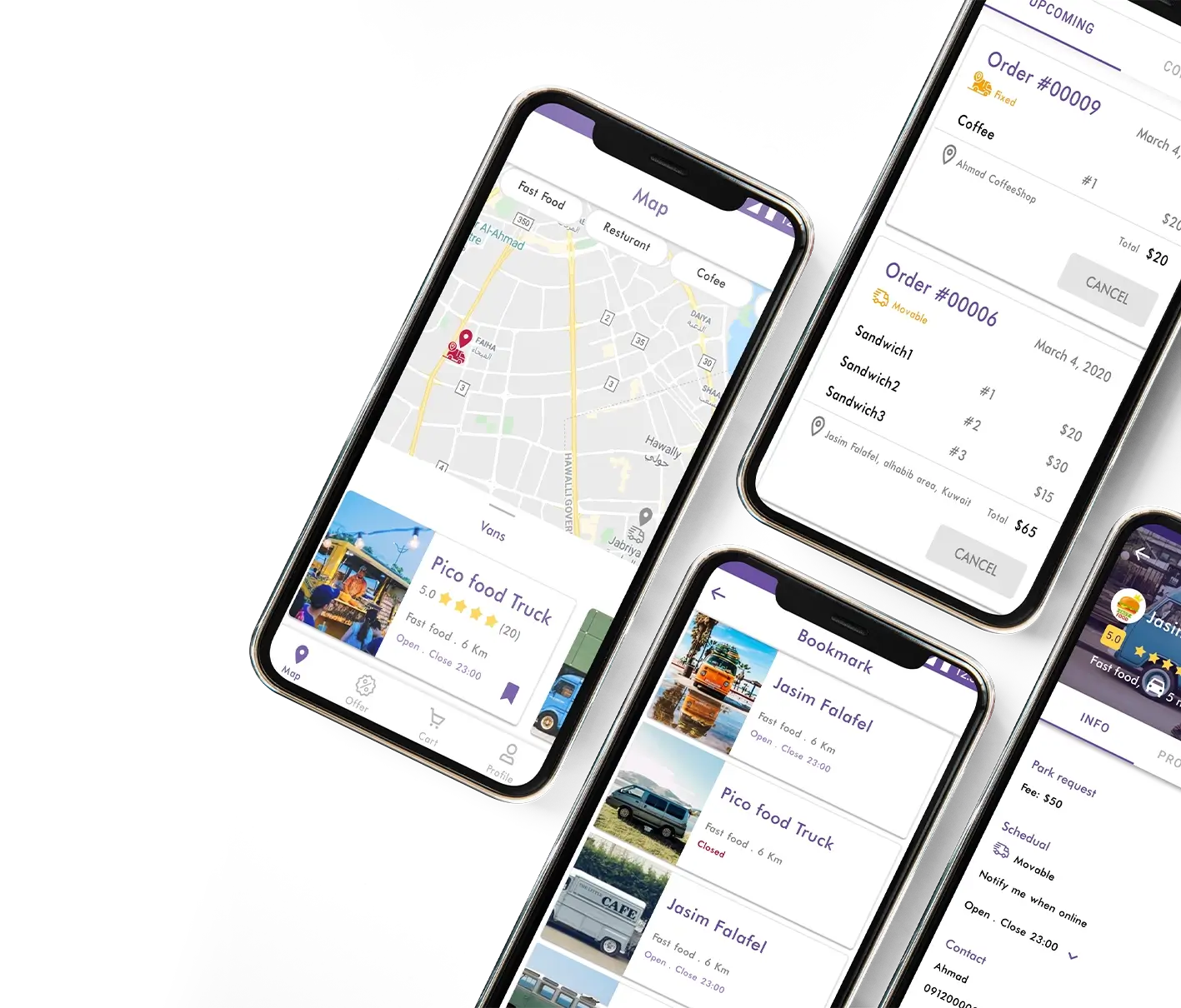 Park Request
By providing this application, we decided to make it easy for users to receive their goods and services as soon as possible. Vendors can also offer their goods and services to their customers through this application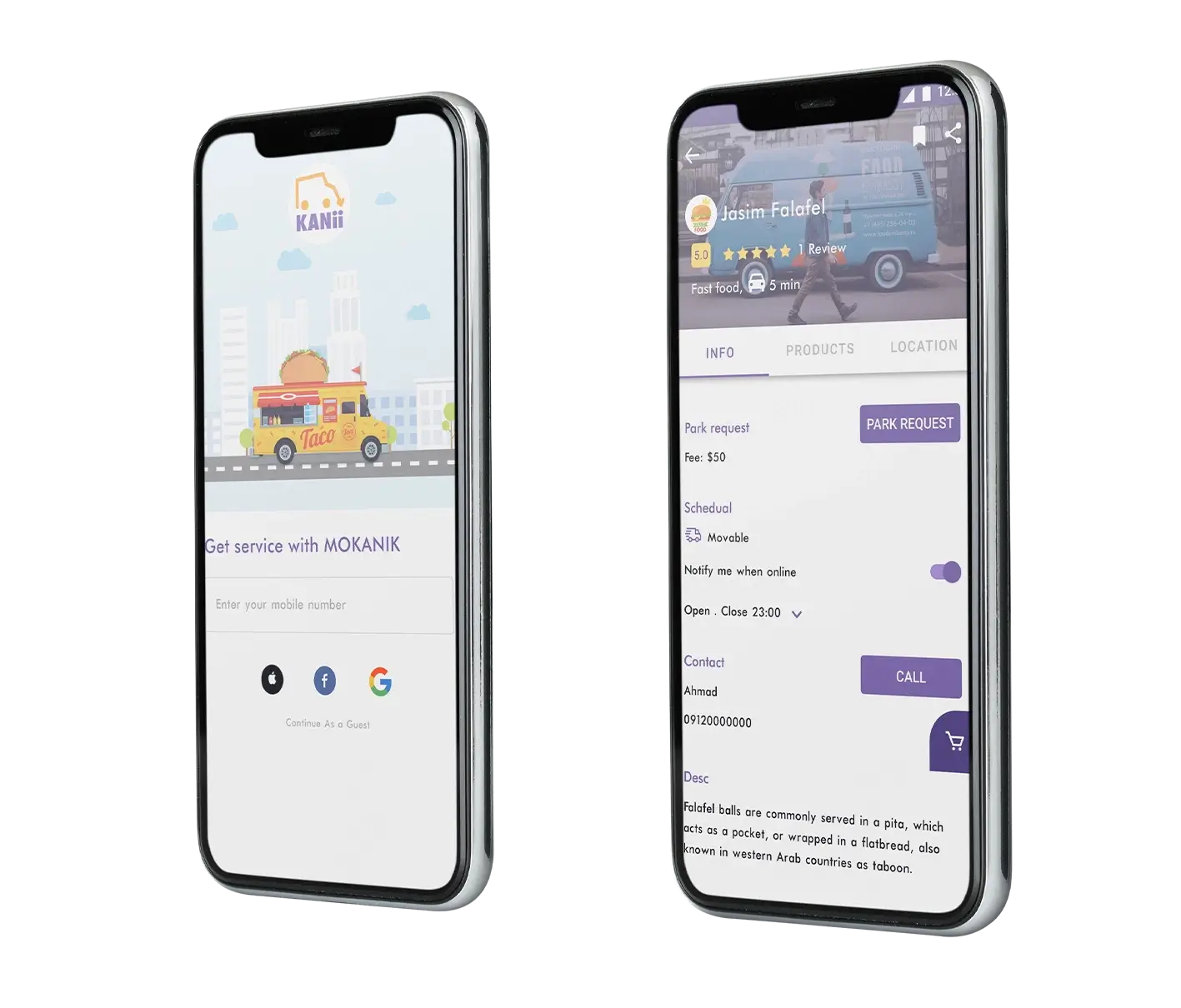 Professional admin panel
Admin has a professional panel to define trucks, employees, truck menu and revenue control, etc.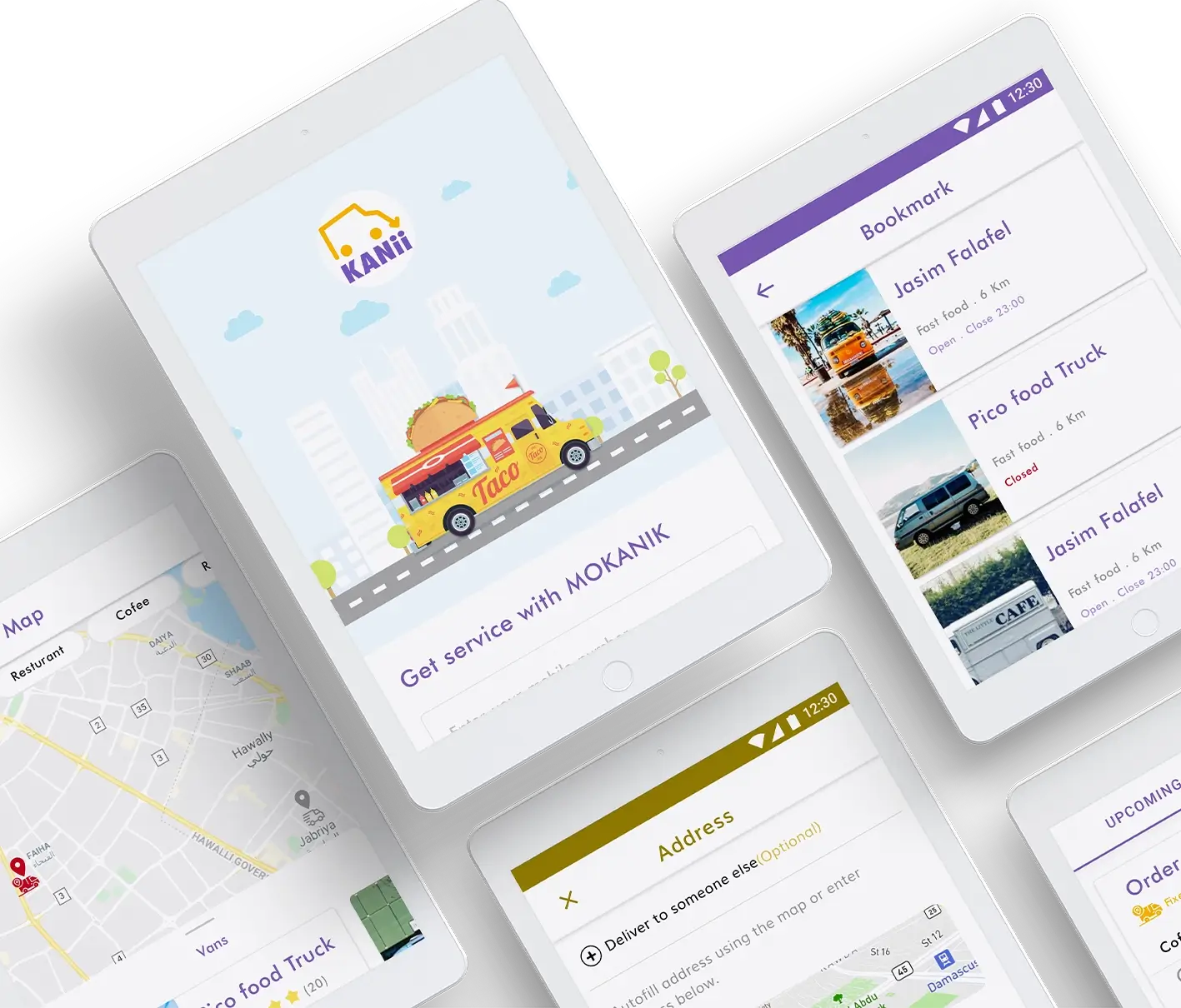 E-Wallet
The user can manage her e-wallet in the application, charge it and make her payments through it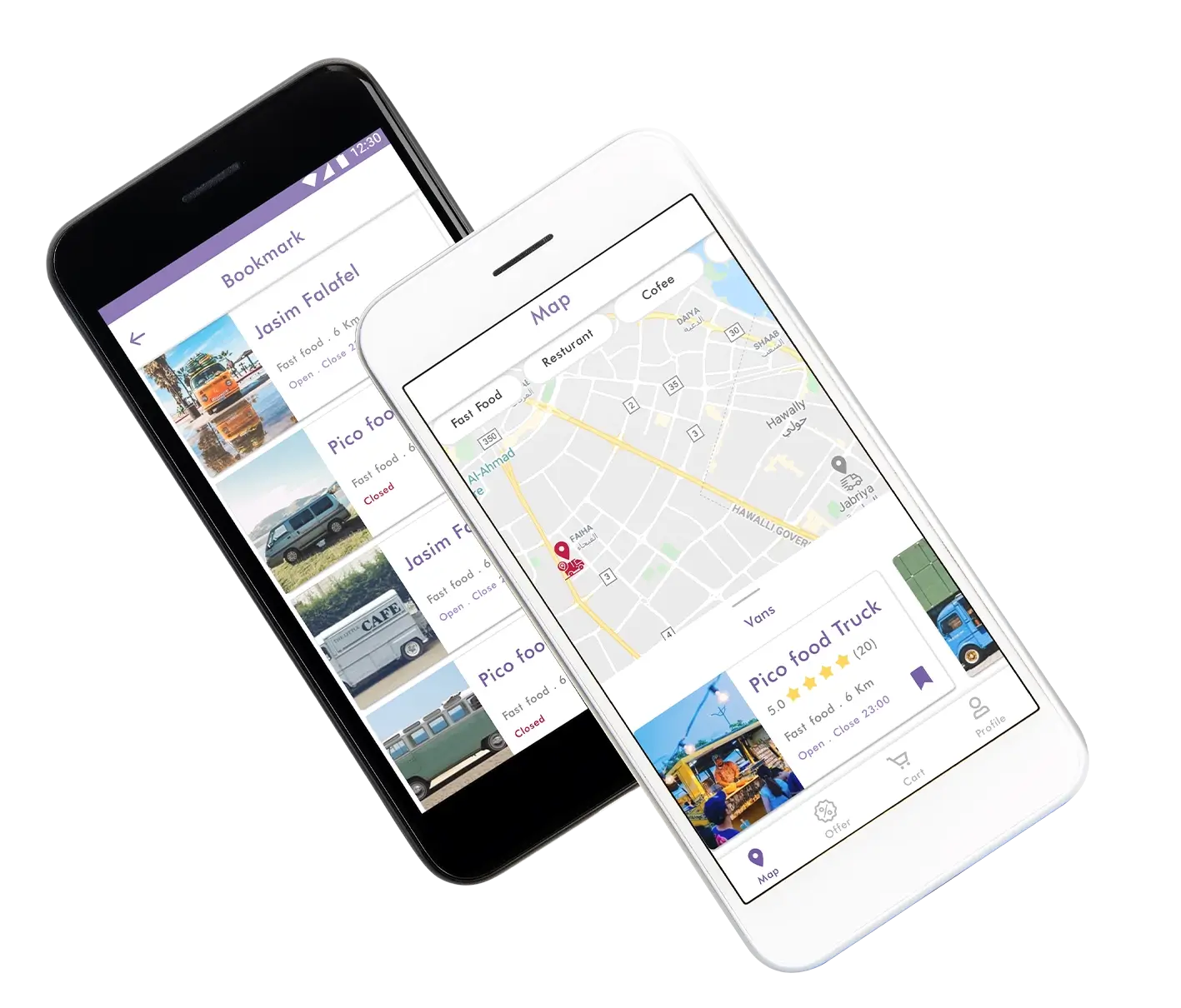 Language
This application can be used in both Arabic and English