Smart Weighing Management System
In the mining industry, the key assets of mining companies are the minerals and products extracted meticulously from the earth's depths. As these materials are extracted with great care and effort, also meticulous supervision of weighing processes through scales and weighing operations within mines becomes imperative.Today, many mines employ software solutions for scales and weighing management, moving towards operational automation.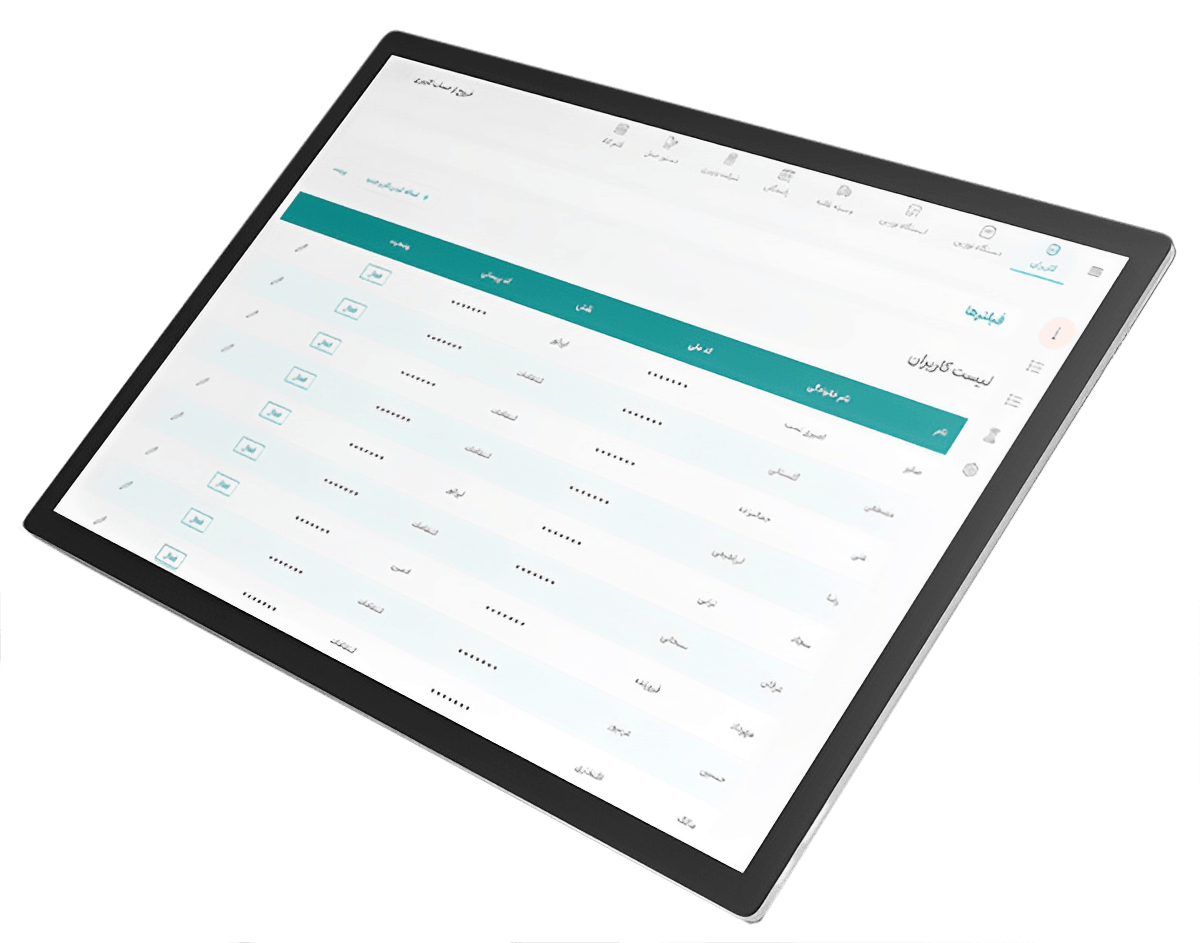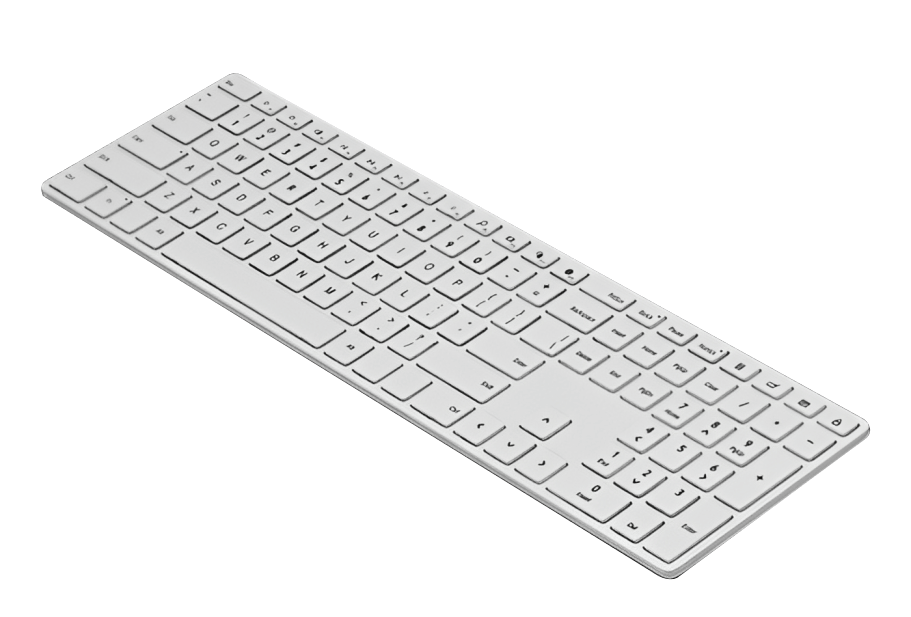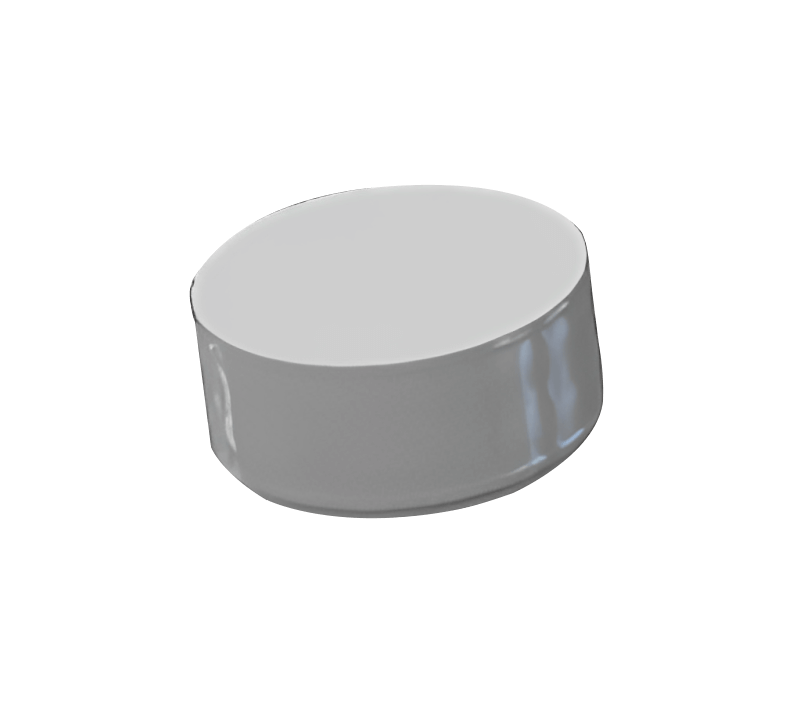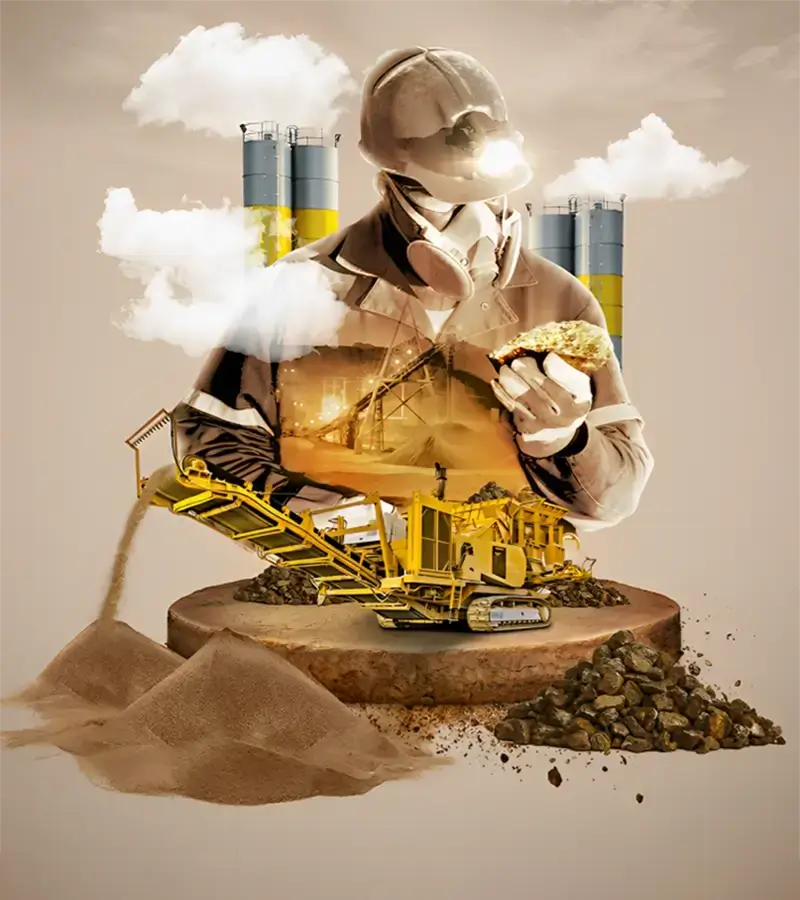 About the Smart Weighing Management System
Our goal with automation, enhanced by IoT integration, is to replace human intervention with control tools such as computers, thereby optimizing and streamlining the weighing process. The design and implementation of the Intelligent Weighing Management System within an IoT-enabled networked control framework mechanize various crucial aspects, including weighing processes, cost management, scheduling, and inventory management in mines. This system, leveraging IoT capabilities, aims to significantly reduce losses, curtail material waste, and substantially increase operational speed. In essence, the intelligent weighing system acts as a seamless facilitator, offering industry managers transparent operational insights through the utilization of IoT-driven analytical and statistical reports.
Contact us
Why Mines Require Weighing Systems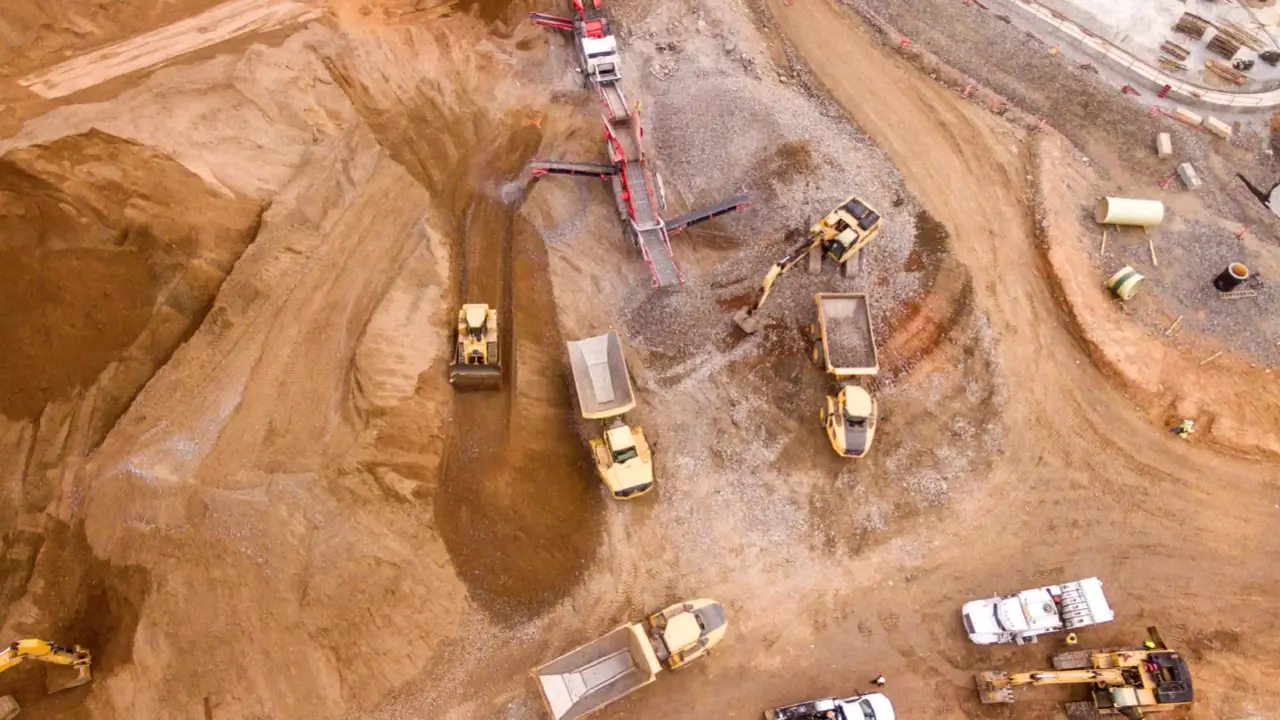 Price Determination
Given that extracted goods are sold based on weight, a weighing scale can assist in accurately determining the appropriate pricing.
Equipment Preservation
Overloading vehicles can cause damage. Weighing scales prevent the addition of excess load to trucks, preserving the vehicles.
Theft Prevention
Weighing scales assess the vehicle's load capacity, deterring potential theft or misuse.
Cost Efficient
By optimizing weighing operations and transportation monitoring, this system has greatly helped mines in managing and even reducing costs.
Features of the Smart Weighing Management System
Multiple Scales Connectivity
Seamlessly connect this system to all your scales without limitations, enhancing scale synchronization and centralizing data collection.
Offline Support
To prevent data loss and operational disruptions in the event of a network disconnection, the system offers offline support. Data written to local memory during network downtime will sync with the server upon reconnection.
Integration with ERP Systems
This software's ability to connect with various ERP systems simplifies invoice synchronization and billing processes when integrated.
Base Information Definition and Management
Define foundational information for the system, including scale devices, scale stations, products, companies, drivers, vehicles, system users, and company transport instructions.
Different parts of the system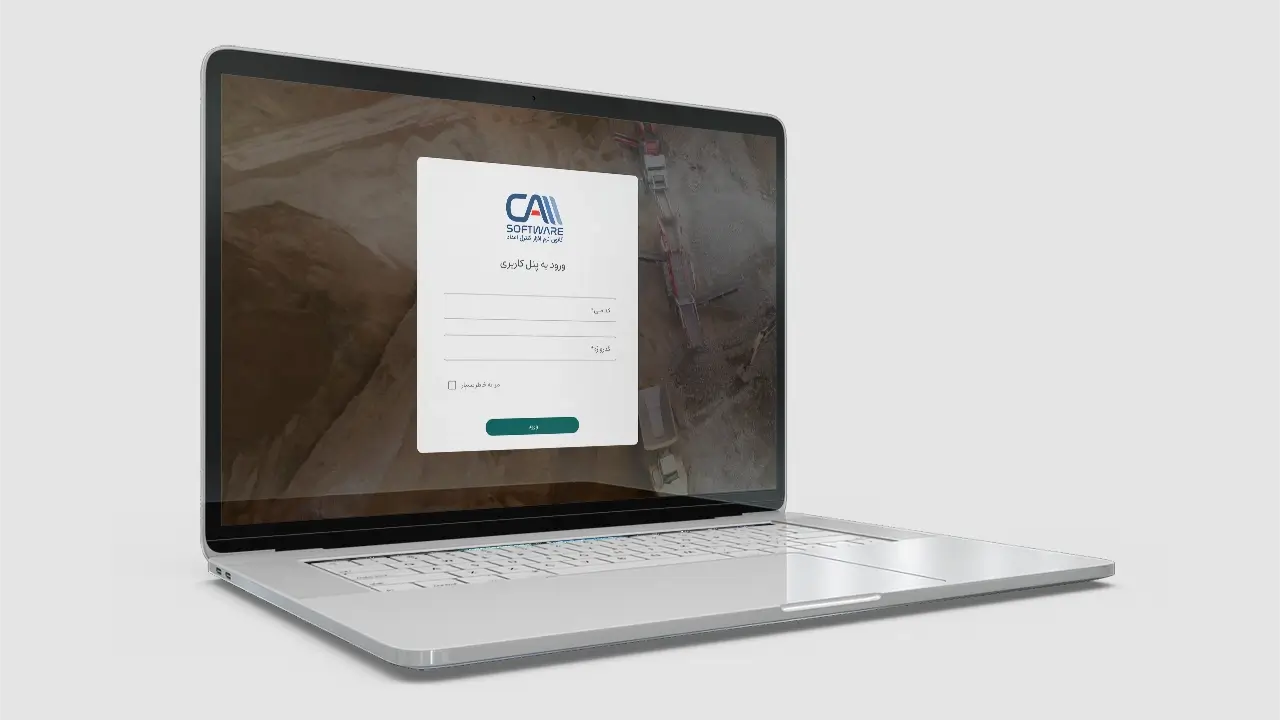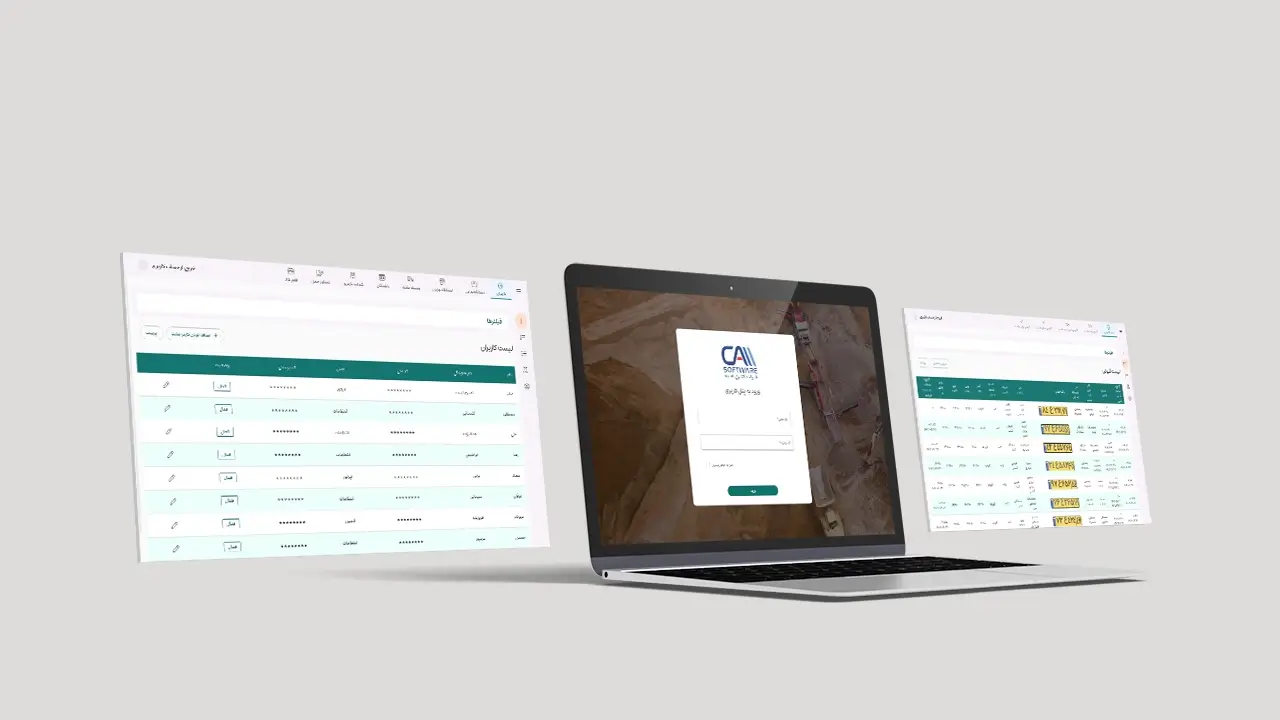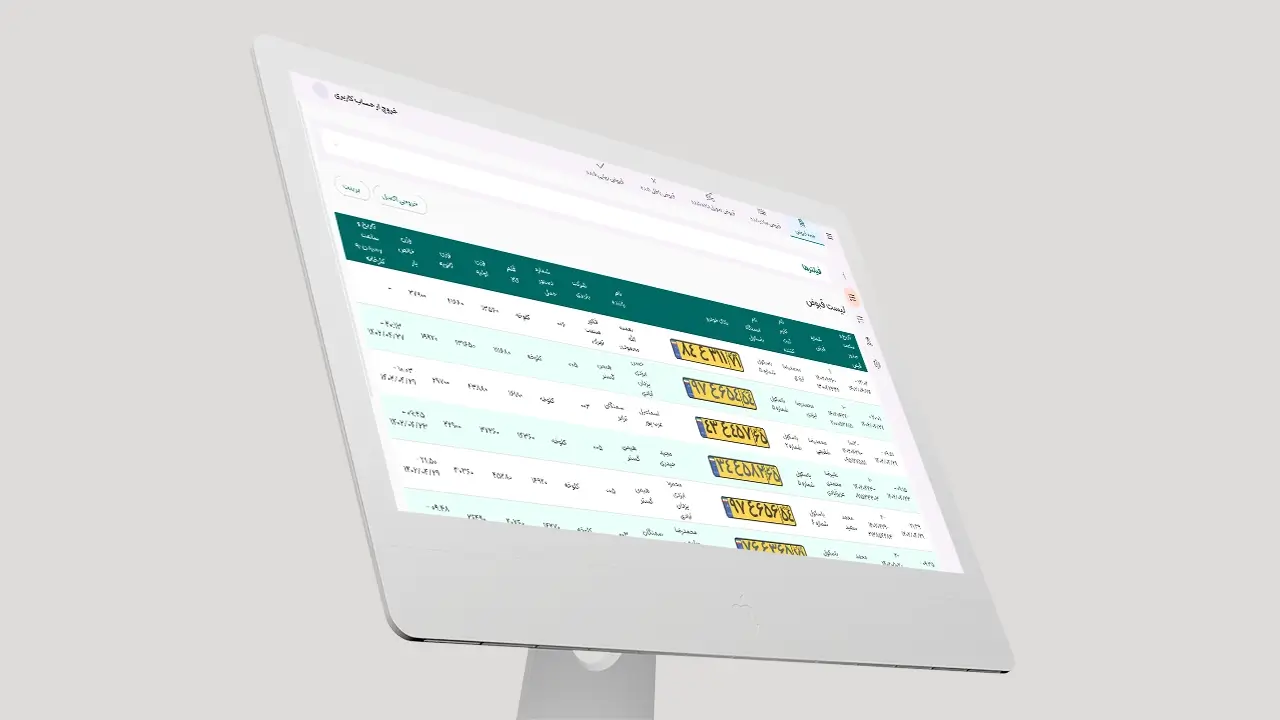 Benefits of the Smart Weighing Management System
Minimizing manual data entry cuts down on potential errors, ensuring the accuracy of critical information for management.
Enhancing Inventory and Accounting Accuracy
Improved data accuracy at the outset, coupled with ERP integration, supports better inventory and accounting management.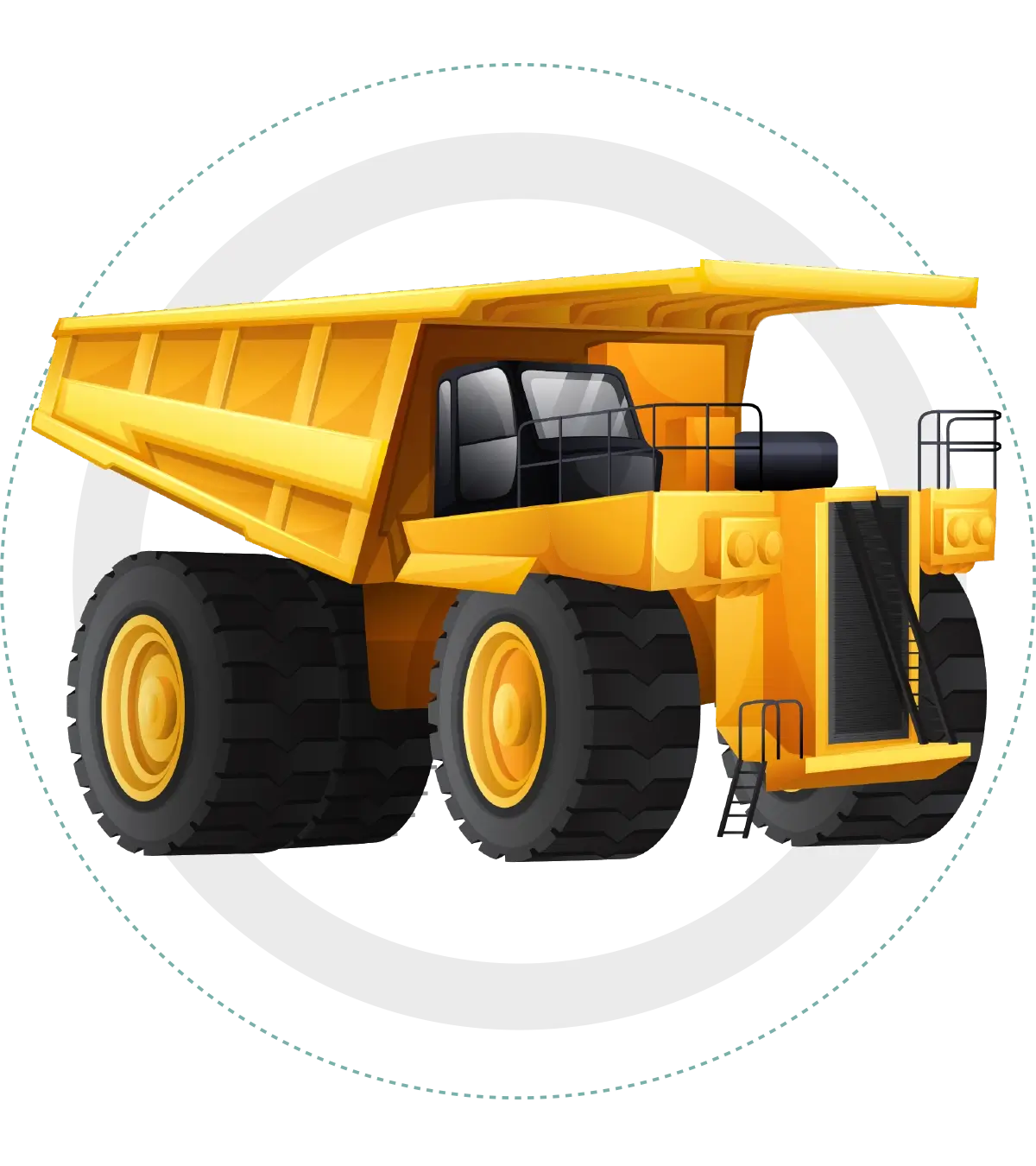 Speeding Up Weighing Processes
Replacing automation and intelligentization with manual process operations increases operational speed without compromising accuracy.
Easily manage user access levels, controlling different roles and ensuring system security.
Other Advantages and Features
Comprehensive Database and Accurate Reports
Our system establishes a comprehensive database and offers various statistical, managerial, and operational reports. This aids you in making informed decisions to enhance your business productivity.
Workplace Security Assurance
Precise data and reports from this system enable real-time monitoring of weighing operations, ensuring workplace security by preventing potential misuse.
Sometimes, a weighing process needs to be repeated for various reasons. In such cases, users with appropriate access levels can delete or cancel an invoice. Our system anticipates and addresses this issue.
Management of Transport Instructions
The system accommodates various transport instructions. For instance, it records initial and final weights for outbound cargo and vice versa for inbound cargo, facilitating accurate load determination.
Carrier Company Management
Our software centralizes weighing management and assures cargo integrity throughout the transport process. This facilitates collaboration with carrier companies.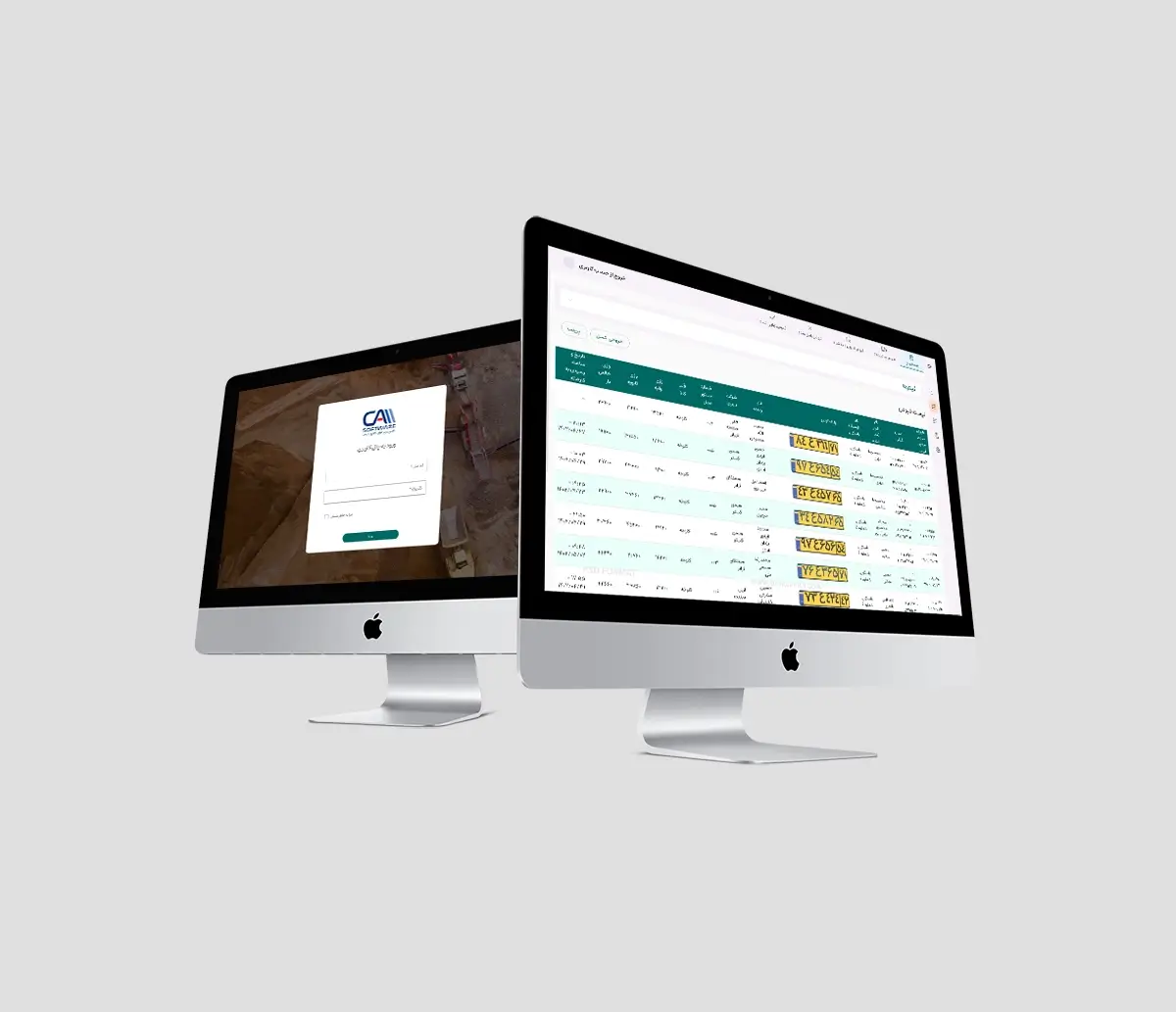 Installation and Setup
Installing our Intelligent Weighing Management System is straightforward, involving simple steps to configure initial settings and input foundational information.
System Customization
The software is designed to be tailored to specific user needs, accommodating various transportation types and operational scenarios, rendering it an adaptable and user-friendly solution.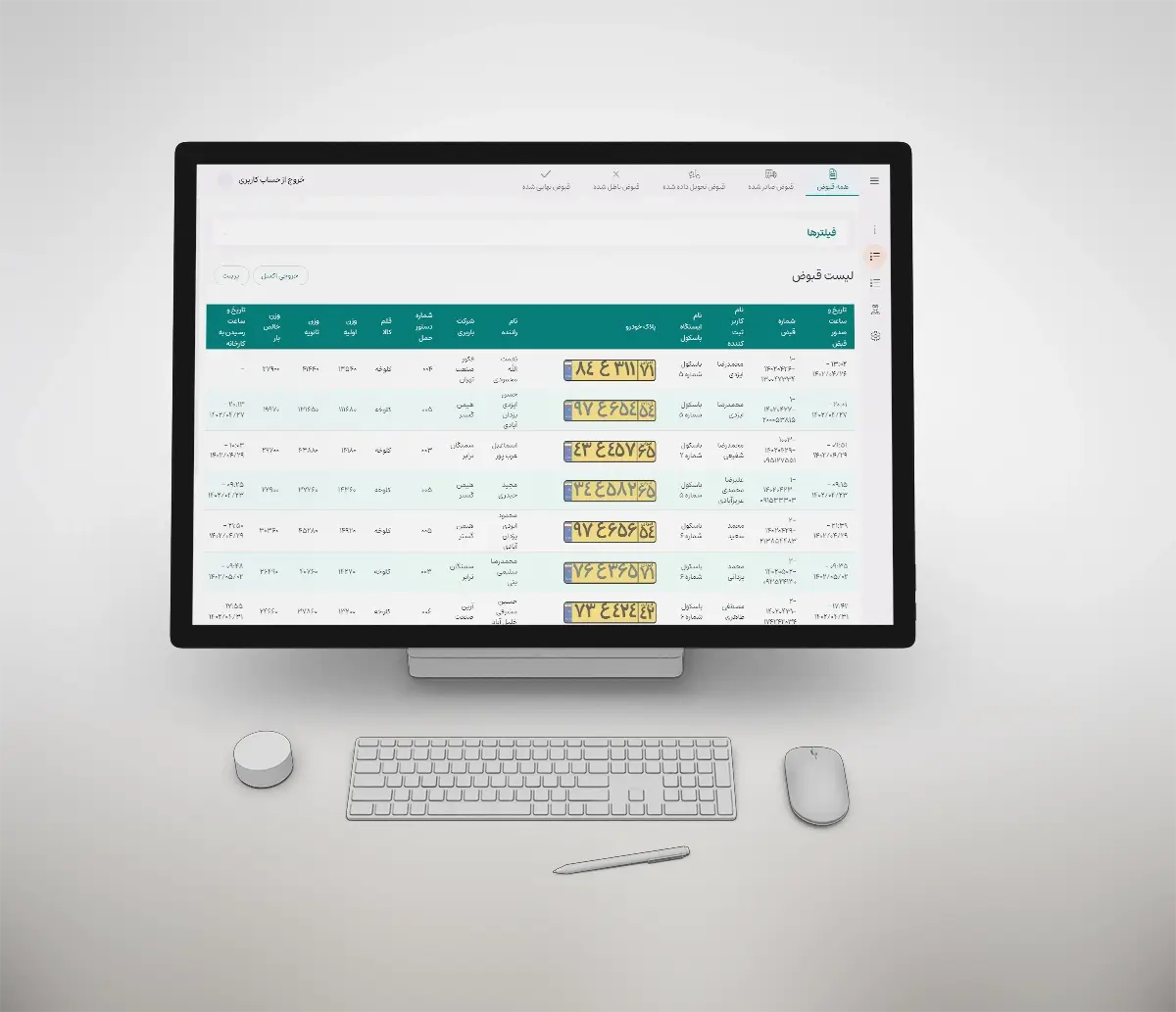 RFID Scanning
The system employs RFID scanning for machine identification and data retrieval. This occurs automatically, ensuring real-time data collection without human intervention.
Weighing Operations
Operators can perform weighing operations either on-site or remotely, and precise transaction information is securely stored within the system, streamlining the process, reducing human error, and saving time.
Simultaneous Connectivity to Multiple Scales
By setting up the system once, you can seamlessly connect it to all your scales, promoting coordination and centralized data collection.
Data Management
Collected data is organized and securely stored within the system, granting instant access to information.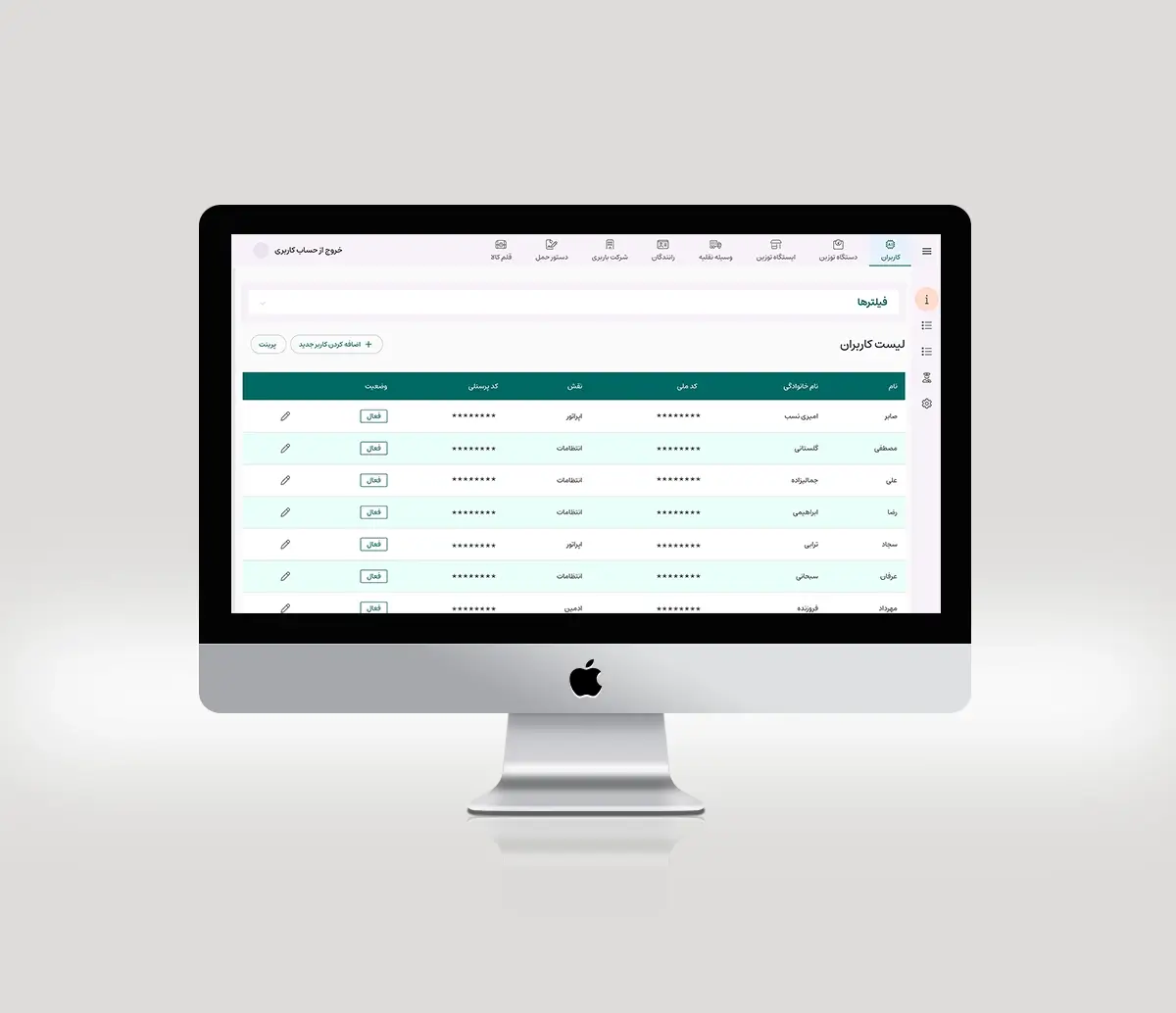 Offline Support
The system supports offline mode, storing data in local memory during network downtime and syncing with the server upon reconnection. This ensures smooth operation and data integrity.
Accurate Reporting
The system offers precise and categorized reports, empowering managers with insightful data for effective supervision and optimization of processes.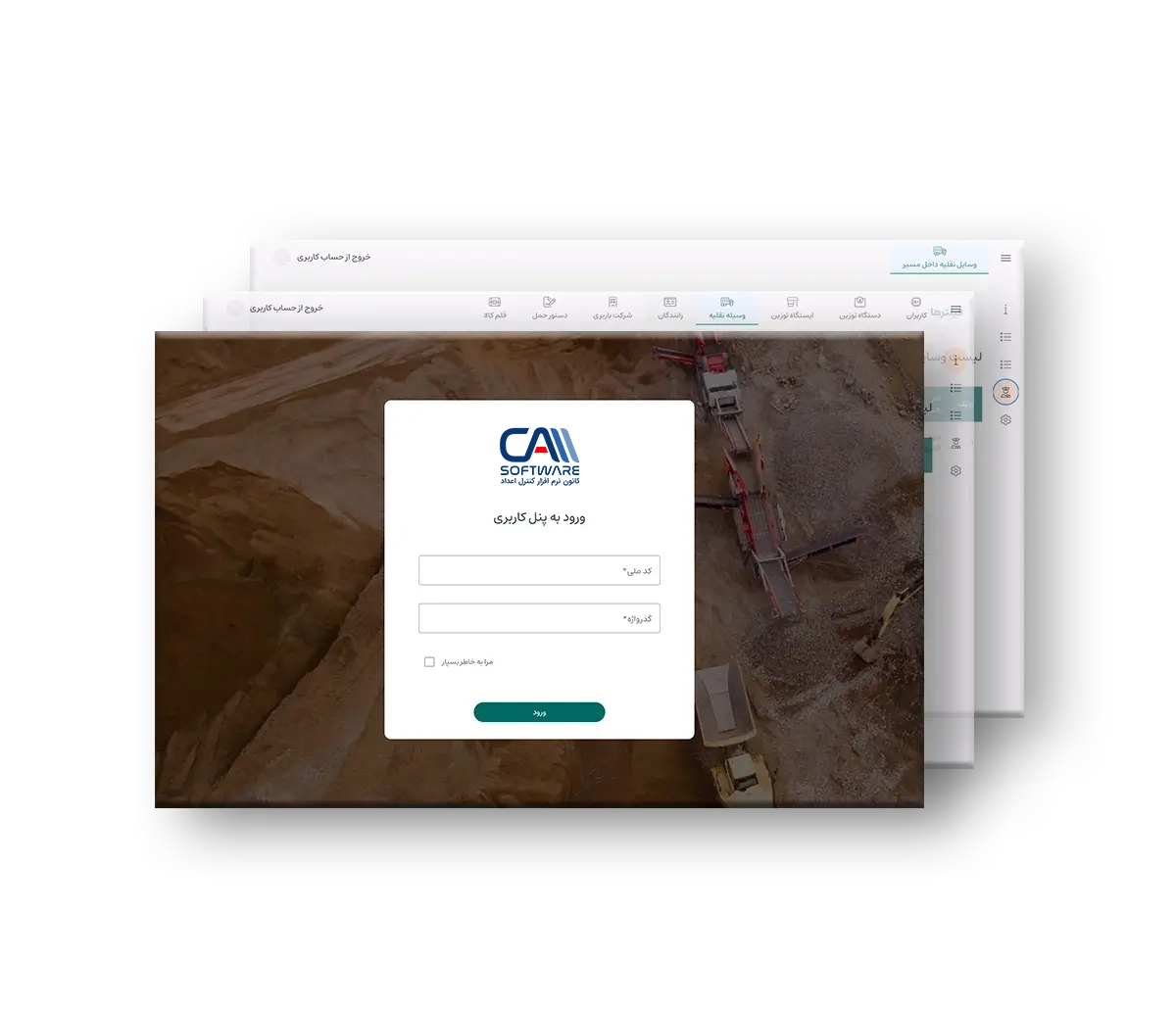 Apply for the Software
If you are interested in using this efficient software, simply submit a request. Embrace process automation to save time and costs in weighing operations, while enhancing accuracy and productivity.